Mental Health Counselor and Neurofeedback EEG Therapy Miami
Licenced Clinician and Licenced Clinical Supervisor

Licence Clinician Clinical Superviso or MHC, MFT, PSY, Neurofeedback.

With our warm and caring environment, you will receive guidance from sensitive, respectful professionals whose experience, love and qualifications will ensure you attain the solutions you seek.


Overcoming Depression & Anxiety
Register Now!

Group Sessions

Healing from Trauma

Co-Parenting After Divorce

Childrens'

Social Skills Development

Healthy Blended

Become Stress-free

Overcoming Depression & Anxiety

Neurofeedback

It is also used for patients undergoing cancer treatment, by reducing stress, pain, nausea, and enhancing immunity.

​

Email:

HCTGABLES@gmail.com

717 Ponce De Leon Blvd- Suite # 202
Coral Gables - 33134
Miami Florida USA
​​Neurofeedback

helps control mood disorders like anxiety and depression.


​Problems with the central nervous system & Autism.


​Sleep disorders, epilepsy, cognitive dysfunction resulting from head trauma, autism, stroke or aging.


Our Counseling Group is dedicated to providing you and your loved ones with the personal care you deserve for your emotional needs.
Empowering You and
your Family

Offering to the Miami area for over 10 yrs Individual Therapy, Couples Counseling, Family Therapy and Group Therapy.
2019©Copyright Ana Maria Bikic Web. 2019

www.hctmiami.com

©Copyright. 2019 Ana Bikic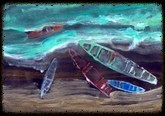 Contact
​Florence Larain
​
For Appointment call:

​​ (305) 442-8833